15 Feb

SA plans to raise R2 trillion by 2028 through intra-Africa trade
South Africa's diplomatic missions across the globe stand ready to mobilise R2 trillion by 2028, with a particular focus on increasing intra-Africa trade, which stands at 17% of total trade.
This is according to the Deputy Minister of International Relations and Cooperation, Alvin Botes, who participated in the debate on President Cyril Ramaphosa's State of the Nation Address (SONA) on Tuesday.
Members of Parliament from both Houses gathered at the Cape Town City Hall to debate the address.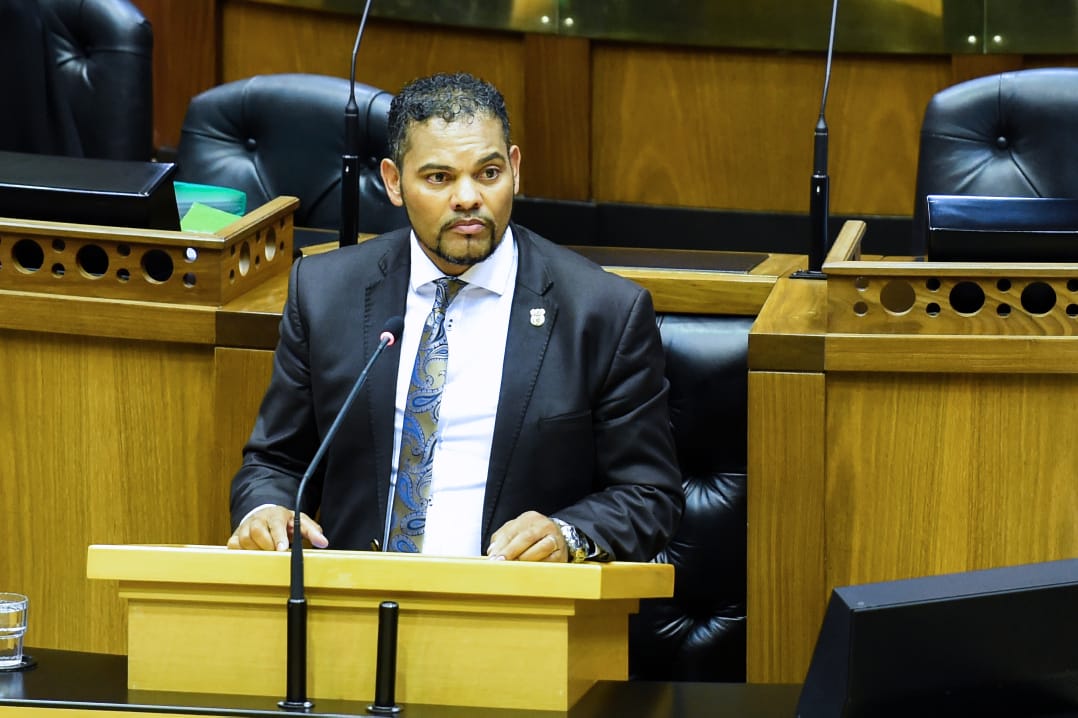 , because of your leadership, in 2021, we exported more to Africa — R385 billion — than to the European Union's R355 billion."
According to Botes, the African Continental Free Trade Agreement (AfCFTA) would cover a market of 1.2 billion people in Africa, with a combined gross domestic product (GDP) of US$2.5 trillion.
He told Parliament that this would increase intra-African trade by up to 52.3% and expand the size of Africa's economy to US$29 trillion by 2050, as estimated by the United Nations Economic Commission for Africa.
The AfCFTA is one of the flagship projects of Agenda 2063: The Africa We Want, enjoined by its seven aspirations to realise inclusive prosperity.
"A South African, Wamkele Mene, is the Secretary-General and the penholder on implementation of the prescripts of the Abuja Treaty and Lagos Plan of Action. The promotion of economic diplomacy has dialectically contributed to your investment target of R1.2 trillion, Mr President," Botes said.
Global governance
As the only African country in the G20 or Group of Twenty and BRICS (Brazil, Russia, India, China, and South Africa), as well as a key strategic partner of the European Union (EU), the country continues to place the African continent and the global South on the agenda.
He said a critical priority for 2023 is South Africa's Chairship of BRICS under the theme: "BRICS and Africa: Partnership for Mutually Accelerated Growth, Sustainable Development, and Inclusive Multilateralism".
"The Global South is elated with the re-election of Brazilian President Lula da Silva, and we welcome his support for your leadership in BRICS."
In addition, he said one of the issues that will be discussed in BRICS, is how to restructure the global, political, economic and financial architecture so that it becomes more balanced, representative, inclusive, and equitable.
Under President Ramaphosa's leadership, Botes said the international community voted overwhelmingly for South Africa to be a member of the United Nations Human Rights Council (UNHRC) for the next three years (2023-2025).
He also announced that the eighth South Africa-European Union Summit will be hosted on home soil in the first half of 2023.
"I wish to reiterate the South African government's appreciation for the continued EU support to development cooperation and EU's support during the pandemic and to Biovac and the mRNA vaccine technology transfer hub in South Africa," he said.
"We further appreciate the technical assistance received from the EU related to the possible greylisting of South Africa by the Financial Action Task Force." – SAnews.gov.za
READ FULL ARTICLE HERE